Why Turin?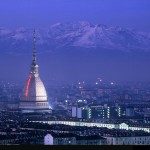 Because it is a beautiful city, it was the first capital of Italy, it is considered to be one of the most important capitals of Baroque in Europe and it Keeps the Holy Shroud, which tells visitors more than two thousand years of History. In Turin you can also visit the Egyptian Museum, second in importance only to the one in Cairo. You can see the refined and elegant residences of the Royal family of Savoy, both in town and in the country surrounding city.
Why the 'Centro Guide Torino'?
Because we are an organization of Tourist Guides with long years of experience and we can help you plan an itinerary through which you will have the chance to appreciate the unknown treasures of Turin.
The Tour
The tour of Turin can begin on foot in the historic centre, and if you wish to explore a larger area by coach, visiting the Royal residences of the Savoy family. In 1563 Turin became the capital of the Savoy Dukedom, at the same time it became one of the most important European cities in art and architecture, in 1861 it became the capital of Italy. The tour of the city may be completed by visiting Superga, the beautiful church designed by F. Juvarra and mausoleum of the Royal family, or by excursions outside Turin to visit the royal residences, ride along the ancient via Francigena in the Susa valley, the Medieval villages and castles in the Canavese area, the places where Don Bosco lived, and so on.
For Information
Tel. +39 334 6007890
+39 338 9038899
Fax +39 11 386855
E-mail: centroguideto@tiscalinet.it